DELICIOUS PRODUCE FROM RIVIERA NAYARIT
RELIABLE QUALITY Produce Direct From the Source
NayAgra is a registered and certified tropical fruit producer-packer-exporter strategically located in the heart of Riviera Nayarit's fruit country along picturesque Pacific coast of Mexico.
NayAgra originally started as a mango growing operation in November 2010 with the purchase of mango orchards in the El Capomo Ejido. Like other growers in the region, we found the access to markets, both national and international, were limited due to the lack of local packing options. Knowing the quality of both our produce and the produce of the local growers, we built our packinghouse to help bridge the gap between us and the markets, benefiting our customers with higher quality products, and the growers with stable higher prices.
In 2014 we began packing and export operations to wholesalers in the USA, and have since expanded to serve supermarkets, wholesalers, and brokers in Mexico, USA, Canada, and the EU.
We are eager to continue development of our local partnerships with growers, and continue to deliver reliable quality produce to our clients direct from the source.
Contact us today to assemble a program tailor fit to fill your fresh produce needs.
Production & SOURCING
We produce or source our products only from healthy, well-maintained orchards, fields, and packinghouses. Working closely with licensed agronomists and food safety engineers, we ensures that all our operations follow established food safety benchmarks.
We help local growers connect more directly with national and international markets, providing sustainable incomes and community development.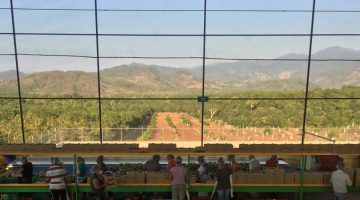 PACKING
Our 2,232m2 facility has a packing capacity of 60,000kg to 120,000kg per week depending on the product and configuration.
The packinghouse is certified to meet the benchmarks set by both PrimusGFS and SENASICA SRRC food safety management schemes.
Private label packing for large programs is available.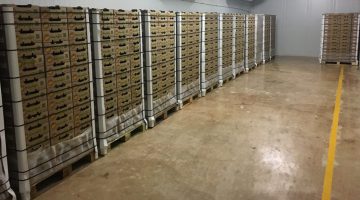 National & EXPORT
Whether your concerns are cold-chain, shelf-life, or ready-to-eat we have the solution to bring your program to fruition.
We have built and grown our network of ground and air freight carriers to quickly serve your markets.
Our on location controlled atmosphere storage facility ensures delivery of your products at the desired ripeness.